Sunday, August 25, 2019 - 18:00
One Eight Distilling
1135 Okie Street NE
Washington
DC
20002
US
West Africa Cooks are listing this event called Tribe Vibes = Cocktails + Chops on 2019-08-25 17:00:00

About the Event:
Nothing says summer like cocktails, good music, and food!  Join us for the experince of the summer!  The event will consist of West African fusion hors d'oeuvres by District Chop Bar, with food for for all diatary liberations!
A guided tour of the One Eight Distillery's facilities ($20 value), a mixologist class taught by Vic of One Route Mixology ($30 value), and a complimentary cocktail  (ticket includes1 drink from the bar).
The Mixology Class is about 30 minutes and guided distillery tour is 45 mins.  The class and tour are first come, first serve, and sign-up for your class and tour upon arrival!
Class and tour times:


5:30 PM - 7:00 PM 


7:30 PM - 9:00 PM


9:30 PM - 11:00 PM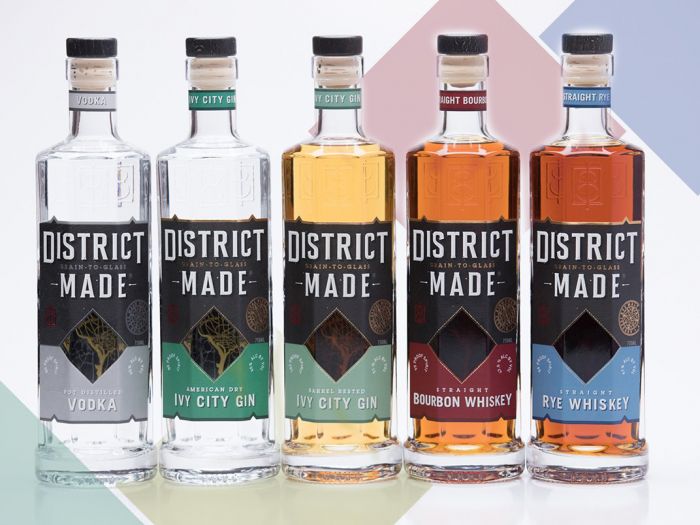 About the Hosts:  All District Made 
One Eight Distilling is named for Article One Section Eight of the Constitution, which among other things provided for the establishment of a district to serve as the nation's capital. This connection to history and tradition informs our founding values: we use local ingredients to create the bold flavors of our region for the people who take no shortcuts.  Learn more at www.oneeightdistilling.com.
District Chop Bar is a West African fusion concept offering authentic West African cuisine with a twist of creativity and love through catering, pop-ups, and retail. We believe that food is a cure for everything, including misunderstading in the world.  We are immigrants from Sierra Leone and Nigeria and want to share receipies from our culture with you.  Learn more about District Chop Bar by following the company on Instagram @districtchopbar.
One Route Catering & Mixology was founded by Chef/Mixologist Vic, a DC resident who studied International Culinary Arts at the Arts Institute of Washington DC and received his Mixology Certification and license at PBS in Arlington VA. When he isn't mastering his chef skills, you can find him volunteering to feed the homeless, or exploring the city with his friends. Helping others and keeping healthy and active is a must in his lifestyle.  Learn more at http://oneroutecatering.com.
Your Venue Location On Google Map



Your map address 1135 Okie Street NE, Washington, DC 20002.
Your Google zip or post code look up is 20002





For more on Tribe Vibes = Cocktails + Chops visit Eventbrite.






https://tribevibesdc.eventbrite.com