Friday, November 8, 2019 - 18:00
Torrie's Restaurant
700 V Street Northwest
Washington
DC
20001
US
West Africa Cooks are listing this event called Classic Soul Food + Walking Tour on 2019-11-08 18:00:00

PARKING IS FREE for this event.

"Shaw is the healthiest eating community in Washington, DC. Plus you receive more food for your dollar."
---Tour guide and anthropologiost Mr. Johnny Coleman II
INTRODUCTION
November means food and good times, a time to connect with family and friends.  I invite you to dine at Torrie's for great soul food, plus take a night-time tour of U Street.  I am co-hosting this tour with Marquett Milton (shown in photo below) of the African American Civil War Museum.  We support the DMV Black Restaurant Week; November 3rd to November 10th. Our mission is to bring more tourists to U Street and to share the history and culture of the Shaw community.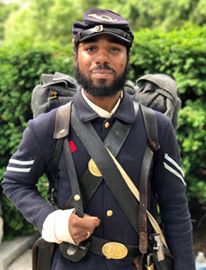 [Photo Credit: African American Civil War Museum]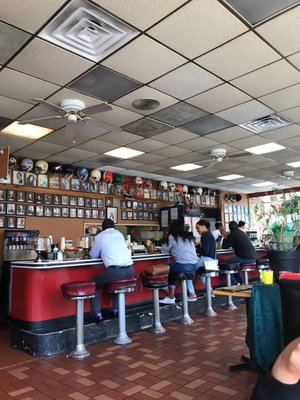 [Photo Credit of Torrie's: TripAdvisor]

THE FOOD
Torrie's is known for traditional, classic soul food 'from the low country.'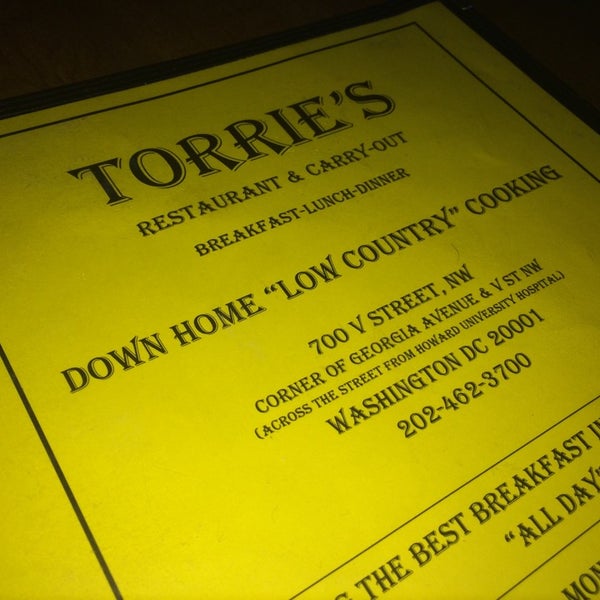 [Photo Credit: FourSquare]
The night of the event you will be served soul food with a buffet style.  Here is a list of the food (main dishes):



Steamship round of beef




Fried chicken




Baked chicken




Fried fish




Rice




Green beans




Cake (sweet potato, coconut and chocolate)




Pie (sweet potato and pecan pie)



Click here for an introduction video to soul food by Groupon. 
THE TOUR
The tour will be co-hosted by Johnny Coleman II and Marquett Milton the 'Soldier of U Street.'  The group will then walk to the African American Civil War Memorial and proceed to select historical sites taking a tour back in to time.
THE SHAW COMMUNITY
The Shaw community is in in the middle of northwest Washington, DC making it a major tourism destination for food and entertainment. The name comes from US Army Colonel Robert Gould Shaw. The community is home to Howard University, Howard University Hospital, the African American Civil War Memorial and Museum, the Lincoln Theater, the Howard Theater, Bohemian Caverns, the Whitelaw Hotel, Industrial Bank, the Thurgood Marshall Center and Trust and more.  This community is also the location of Camp Barker, or the Freedmen's Village, where the first emancipated Africans held in bondage were set free.
NOTE ON YOUR TICKET
We are not selling the food. This ticket is a reservation for the event. Your ticket will cover the cost of your meal and your tour. All of the food is prepared and served by the personnel at Torrie's.
Your Venue Location On Google Map



Your map address 700 V Street Northwest, Washington, DC 20001.
Your Google zip or post code look up is 20001





For more on Classic Soul Food + Walking Tour visit Eventbrite.



image_url:
https://img.evbuc.com/https%3A%2F%2Fcdn.evbuc.com%2Fimages%2F78943113%2F105774664723%2F1%2Foriginal.20191031-171124?h=200&w=450&auto=compress&rect=0%2C44%2C440%2C220&s=93e628d49e32a5419ca6348d20fa1d5f